Crazy Camping Hacks
Five ways to really crank up your camping meals!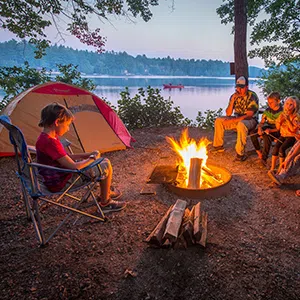 (Source: http://bit.ly/2KoIFjq)
Camping is a time to take in mother nature and enjoy the downtime. But sometimes camping can be downright tiring! Pre-pack a few coffee filters and fill the filters with coffee grounds and tie it off. Heat up some water and dip your coffee bag into your cup for on the go energy! (Source: http://bit.ly/2sPnwnF)
Sick of not having enough room for your food preparation luxuries? Save space packing, and gain some convenience by using empty tic-tac containers to store your spices for dinner. No excuses for tasteless meats now! (Source: http://bit.ly/2JnxeEX)
Until now, bringing fragile eggs to a campout has been a hard task, but now I bring you, EGGS IN A BOTTLE. Yes. Just pre-crack your eggs and store a boatload of them in a water bottle and pour them out when you are ready for breakfast. So convenient. (Source: http://bit.ly/2Lx56zM)
For camping pancaked mix up your homemade pancake recipe and load it into a plastic bag. Store it for when you need it, and then when the time comes just cut open a side and squeeze! Pancakes just like you never left home. (Source: http://bit.ly/2HuvE2e)
For a stellar camping dish, pre-make your favorite batch of mac and cheese and store it in foil pie tins (the smaller the better). Safely store them for later, and when the time comes, and the campfire is roaring, heat em up! (Source: http://bit.ly/2M8G6QI)
July's Best Camping Hacks!
Now that summer is in full swing, it's a perfect time to set up the tent and have a nice night under the stars by the fire. But how could you make it even better? Well with good food of course! Check out this month's Kuhn's Food Hacks centered all around cool camping food!
Orange Muffins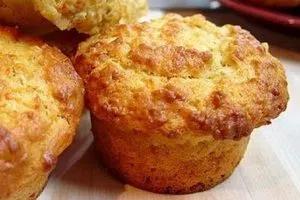 If you're looking for a real creative way to cook your muffins campfire style, look no further. First, halve some oranges and scoop out the fruit, leaving a bowl-shaped orange peel. Next, take your muffin mix and pour the batter into the orange peels and cook. Next thing you know, you got the tastiest muffins at camp! (Source: http://bit.ly/2M4kpkF)
Camp French Toast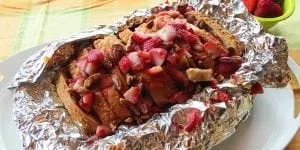 For another creative camping breakfast, bring a loaf of bread to make French toast! In order to do this, you will first need to make a French toast batter consisting of: eggs, sugar, salt and vanilla extract. After mixing those together, soak your bread in the batter and wrap the loaf in tin foil. After that, toss the French toast on the grill for 40 minutes and serve with syrup and powdered sugar! (Source: http://bit.ly/2JpTC0y)
Apple Granola Snacks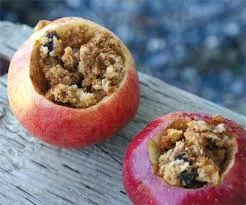 For a healthy camping snack, grab some apples and your favorite granola for a delicious and healthy alternative. First, core the apples and cut the top off to make an "apple bowl" of sorts. Next, fill your apple's inside with granola and finish by putting the top of the apple back on. Next wrap in tinfoil and proceed to bake the apple just how you like it.(Source: http://bit.ly/2JpTC0y)
Banana Foil Pack Dessert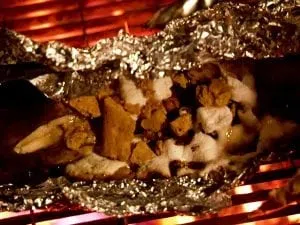 A super delicious campfire dessert idea can be as simple as a banana. For a simple delight, split a banana lengthwise, and fill it up with all your favorite chocolate, caramel, marshmallows, or graham crackers to make it your own. Next wrap it up in tin foil and heat it up, and there's your banana boat! (Source: http://bit.ly/2HtFZvt)
Bacon in a Bag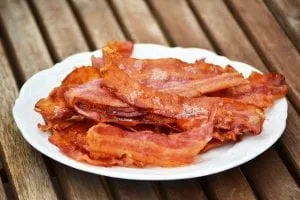 You thought you needed a pan to make breakfast at camp? Think again! This time you only must use a paper bag, bacon, and eggs. First, place a large amount of bacon at the bottom of the paper bag, to emulate a "bacon nest". Next, crack a few eggs into the bag, and attach said bag to a stick. Roast the bag over hot coals for a couple of minutes, and there's the fastest breakfast you could've imagined! (Source: http://bit.ly/2M6BTNA)
Find Your Local Kuhn's Market
Allison Park
Address: 2412 Ferguson Road, Allison Park, PA 15101
Phone Number: 412-219-1100
2.) Banksville Road
Address: 3125 Banksville Road, Pittsburgh, PA 15216
Phone Number: 412-242-8777
3.) Bellevue
Address: 661 Lincoln Avenue, Pittsburgh, PA 15202
Phone Number: 412-766-4546
4.) Beulah Road
Address: 700 Beulah Road, Wilkins Township, PA 15145
Phone Number: 412-829-2555
5.) Highwood
Address: 1130 Highway Street, Pittsburgh, PA 15212
Phone Number: 412-231-8808
6.) Hopewell
Address: 2284 Brodhead Road, Aliquippa, PA 15001
Phone Number: 724-857-2200
7.) Ingomar
Address: 745 West Ingomar Road, Ingomar, PA 15127
Phone Number: 412-366-1700
8.) McKnight Road
Address: 4801 McKnight Road, Pittsburgh, PA 15237
Phone Number: 412-369-8781
9.) Moon Township
Address: 825 Beaver Grade Road, Coraopolis, PA 15108
Phone Number: 412-264-3225