Sunday, August 5, 2018
10 am – 2 pm
We're taking you to the African Savanna, The Islands, the Tropical Forest, and The Water's Edge – all in the same day! That's right, we're going to the Pittsburgh Zoo & PPG Aquarium! Join us for Kids' ZooFari on Sunday, August 5th. You can watch Giraffes eating, Polar Bears swimming, touch a Stingray in the PPG Aquarium, say Hi to the beautiful African Elephants, and so much more. Kids' ZooFari is a great time to get close to some of your favorite animals. You can even ask an animal expert a question about your favorite animal! We'll have games, activities, and more, and we're even bringing our WISH 99.7 Street Treat Patrol. And, meet our mid-day host, Jordan Kline! It's a great time for the entire family! And, it's the perfect "daycation" before the new school year begins. Summer fun is never done at Kids' Zoofari!
Sponsored on Today's WISH 99.7 by: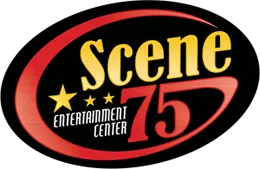 Each day during Kids' Zoofari, a different animal will be celebrated at the Pittsburgh Zoo & PPG Aquarium. Join in creating enrichment for our animals and stay to see them receive the fun treats made by YOU! Additionally, families with younger children are invited to participate in story time each day to learn more about the amazing animals in our care.
Children receive free carousel rides all week.
Daily Themes
August 4: Dear Zoo
August 5: Baby Day sponsored by Energy Independent Solutions
August 6: Llama llama & friends
August 7: Sea Serpent Day / Something Fishy Going On
August 8: Dinosaur Day
August 9: Poles Apart
August 10: World Lion Day: Totally Roarsome!
August 11: Go Go Gorilla Day sponsored by Go Ape!
August 12: Elephant Day