Seriously Superb Summer Food Hacks
Five Ways to Beat the Heat and Serve up Something Delicious!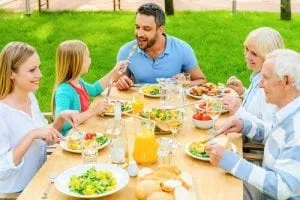 (Source: https://bit.ly/2NxHhJs)
Summer is when fruits are at their best; why not take full advantage of the harvest? Consider using halved watermelons and pineapples with the guts cleared out as punch bowls! The fruitier the better. (Source: https://bzfd.it/2O3XHtV)
It's generally agreed upon that avocados are delicious and great for you, but an unfortunate reality of this super food is the quick expiration after using a half! To combat this, coat the unused half of fruit with olive oil. You'll notice the fruit's longevity improve greatly! (Source: https://bit.ly/2NrJztq)
Looking for a zesty twist for your fish cookout? Look no further. Just cook your fish on a bed of citrus (lemon, lime, orange) to prevent breakage of thinner meats, as well as a flavor boost. (Source: https://bit.ly/2O0lJpM)
Everyone needs a pick me up sometimes, and coffee is the perfect way to put some pep in your step. Unfortunately, hot coffee doesn't mix well on a warm day. Consider freezing an ice cube tray with coffee in it to make some caffeinated ice cubes. Add your coffee cubes to your cup of joe for the perfect cold brew! (Source: https://bzfd.it/2O3XHtV)
Hotdogs are delicious and appropriate for the summer. Nothing conjures up that feeling of Americana quite like hotdogs. Express your individuality with your dogs by slicing them spirally before cooking to leave plenty of room for your favorite fixings and condiments! (Source: https://bzfd.it/2O3XHtV)
Check out these quick and easy Summer Food Hack Recipes!
Mini Caprese Skewers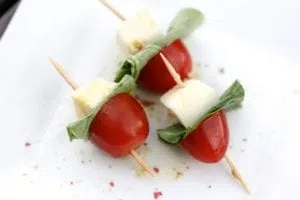 (Source: https://bit.ly/2L7ZqRf)
Shared snacks in the summer are always the catalyst to a great night. Keep snacking light and simple with these tasty skewers. Just gather your baby tomatoes, mozzarella, and basil and skewer them together appropriately on a toothpick. Don't be afraid to add a little bit of kosher salt or olive oil to add another level of flavor to the dish.
Spring Rolls in Summer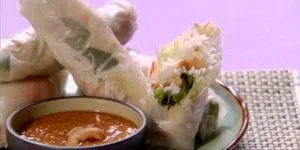 (Source: https://bit.ly/2zRzrbm)
When things get too hot for the summer, it might not be a bad idea to keep it light on your afternoon eats. Consider getting your hands on some rice paper, and wrapping up your favorite veggies to create a vegetable roll! Don't be afraid to add mint, coriander, or compliment it with your sauce of choice!
Watermelon Pizza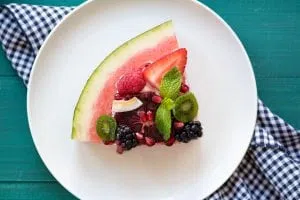 (Picture Source: https://bit.ly/2zXbgZl)
Summer just got THAT much better. To make this masterpiece, just cut some watermelon triangle slices, and top with your favorite fruit. Get creative by using a layer of whipped cream as a sauce, top with kiwi, strawberry, blueberry, coconut, or anything that sounds tasty to you! (Source: https://bit.ly/2zXbgZl)
Grilled Fruit and Ice Cream

(Source: https://bit.ly/2mzriPw)
Such a simple recipe, but we can promise you, it'll be a hit. Make sure to cover your fruits in a mixture of two parts butter, and one part brown sugar. Grill till satisfaction, and serve with your choice of ice cream. Don't forget the toppings!
Gluten Free Fig Newton No Bake Bites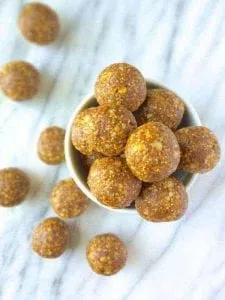 (Source: https://bit.ly/2uDjsZx)
Get your dates and figs together to make this quick and delicious snack! Take a few figs, dates, lemon, walnuts, flax seed, a pinch of salt and vanilla extract and mix in a food processor. After they are all mixed, just scoop out the product and roll them into balls. Let them sit in a cool place for a while and serve. Sure to be a nutritious hit!
Find Your Local Kuhn's Market
Allison Park
Address: 2412 Ferguson Road, Allison Park, PA 15101
Phone Number: 412-219-1100
2.) Banksville Road
Address: 3125 Banksville Road, Pittsburgh, PA 15216
Phone Number: 412-242-8777
3.) Bellevue
Address: 661 Lincoln Avenue, Pittsburgh, PA 15202
Phone Number: 412-766-4546
4.) Beulah Road
Address: 700 Beulah Road, Wilkins Township, PA 15145
Phone Number: 412-829-2555
5.) Highwood
Address: 1130 Highway Street, Pittsburgh, PA 15212
Phone Number: 412-231-8808
6.) Hopewell
Address: 2284 Brodhead Road, Aliquippa, PA 15001
Phone Number: 724-857-2200
7.) Ingomar
Address: 745 West Ingomar Road, Ingomar, PA 15127
Phone Number: 412-366-1700
8.) McKnight Road
Address: 4801 McKnight Road, Pittsburgh, PA 15237
Phone Number: 412-369-8781
9.) Moon Township
Address: 825 Beaver Grade Road, Coraopolis, PA 15108
Phone Number: 412-264-3225